So what got me interested in cars in the first place you might ask?  My biggest influence was my friend Jim.  I met him at high school in 1973.  Jim had a 1968 Ford Galaxie with a 390 2bbl and a C6 automatic transmission.  I don't know if it was Jim's skill as a driver, my inexperience with faster cars, or if that car was a genetic freak.  Jim always said the car was built in Canada and was put together right.  All I know is that when he stepped on the gas it really pushed me back in my seat.  Jim used to say he could get to any location in the county within 15 minutes in that car.  That sounds pretty reckless looking back on it, and I knew it wasn't feasible, but that was his claim.  Several other friends also drove Galaxies with 390 engines as well.  They also could move fairly well when called upon to do so.  But Jim's car was the one I by far spent the most time in.  It also felt like the fastest of the bunch.  I helped him do routine maintenance and other repairs on it which started my learning process.
This Galaxie isn't the same color as Jim's, but it's the same body style.  Jim's car had some damage so the body didn't look quite as good as this one.  But you should get the idea.  Definitely doesn't have the muscle car look, but it was a fun car for cruising.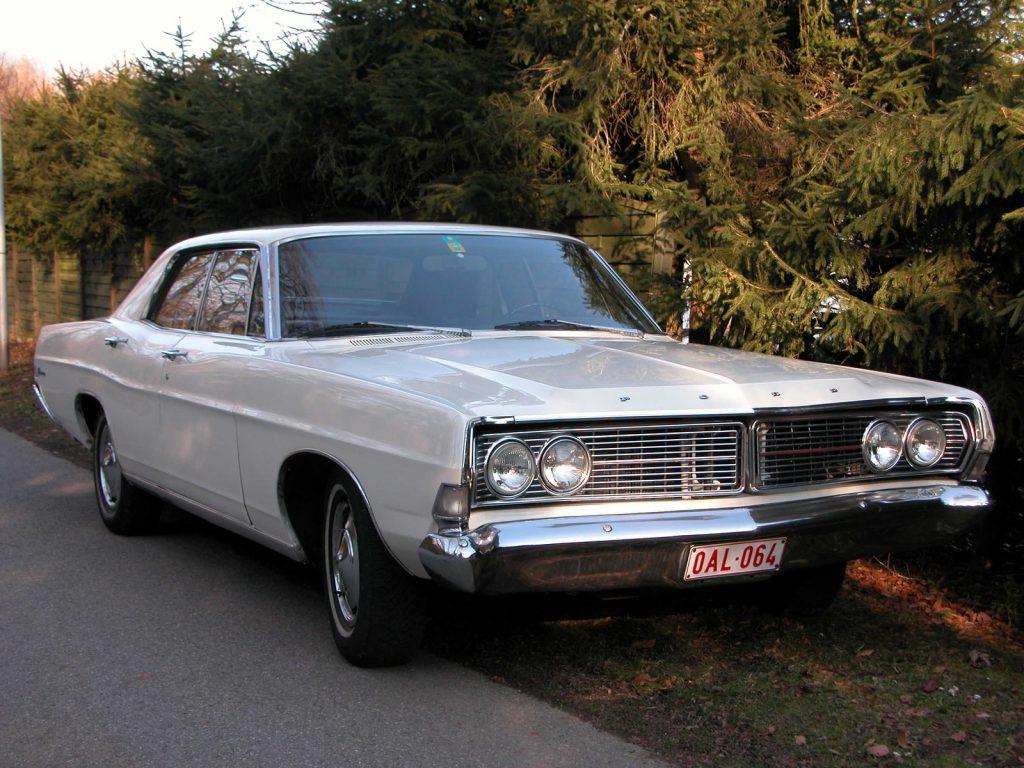 Probably the fastest car I rode in was my friend Jack's 1969 Dodge Coronet RT.  It had a 440 4bbl and an automatic transmission.  The car was handed down to him by his older brother.  One of our neighborhood friends was a really good mechanic and he rebuilt the engine for that car to earn a grade at trade school.  He added headers, a Crane Fireball camshaft, and a bigger carburetor.  That car would really get up and move.  I got the opportunity to drive it on a couple of occasions.  Unfortunately it wasn't running at it's best any of those times.  But I still had the chance to floor it (at Jack's urging) and feel what it was like to drive a car with lots of torque and power.  I still have two of the wheels from that car in my garage.
This isn't Jack's car, but here's a picture of one just like it.  Jack's was the same right down to the color, vinyl roof, and wheels.  The hood is interesting as I rarely see it on other cars.
.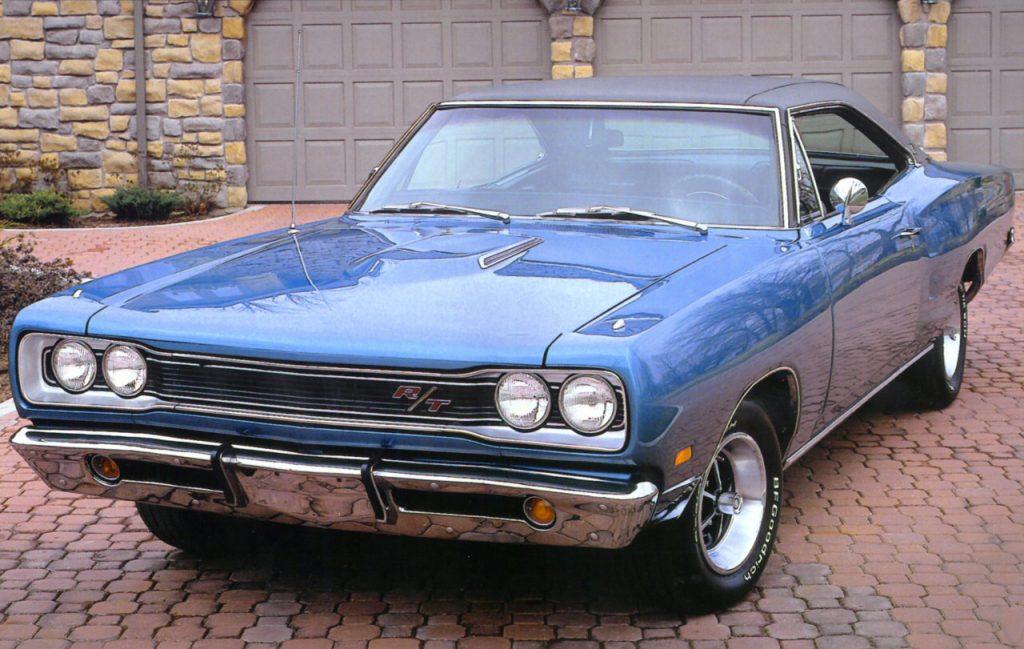 At this point in time I didn't really know what I was doing, although as a typical teenage male I probably didn't realize that.  I had enough experience working on my friend's cars to be dangerous.  And I knew that whatever car I owned needed to have a big block V8 engine in it.  I wasn't stuck on the brand name all that much.  Just that it had to be a muscle car, even though I wasn't familiar with that term yet.