My mom always says that purchasing a gift for me is difficult. This year she said she knew what to get for me. I was intrigued because I really hadn't asked for anything or given her any hints as to what I might like. (Now you know why she says I'm difficult).
This evening I visited with her for a few minutes (Covid concerns limited the duration of the visit). She gave me a package and requested that I open it right then so she could see my reaction. So I opened the package. This is a picture of what she gave me.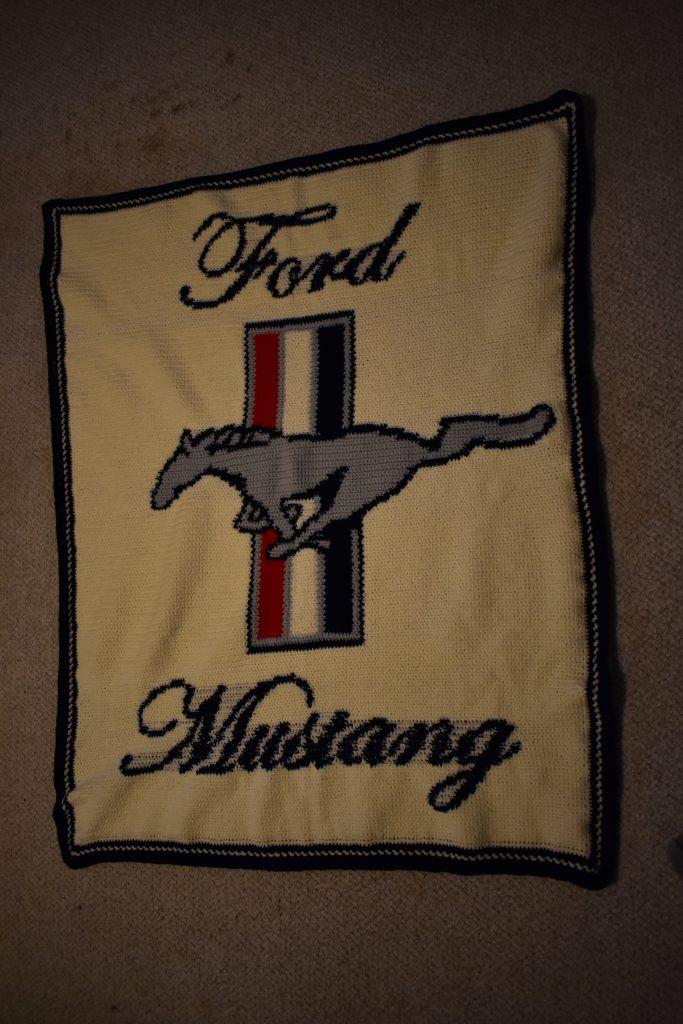 As you can see, it is a hand crocheted afghan with the Mustang running horse and tri-bar logo, with Ford and Mustang in the proper script font. It was obvious that she put a lot of effort into getting the details as accurate as possible. I can only imagine how much time and energy must have gone into creating this afghan.
Thanks Mom!