My Mustang was originally sold at Academy Ford in Laurel, Maryland. I had manage to find a few dealer logos from the 1960's, but never was able to locate any dealer license plate frames from that time period. Eventually I learned about Brad Barrie and Old School Automotive License Plate Frames. Brad is able to create vintage license plate frame replicas.
I contacted Brad about making me a pair of vintage license plate frames. Neither of us was able to locate an image of actual Academy Ford license plate frames from that era, but Brad had the knowledge to recreate a pair as they most likely would have appeared back in 1967. That included using a period correct font and the Academy logo with the mortar board over the letter A.
Here is one of the completed license plate frames.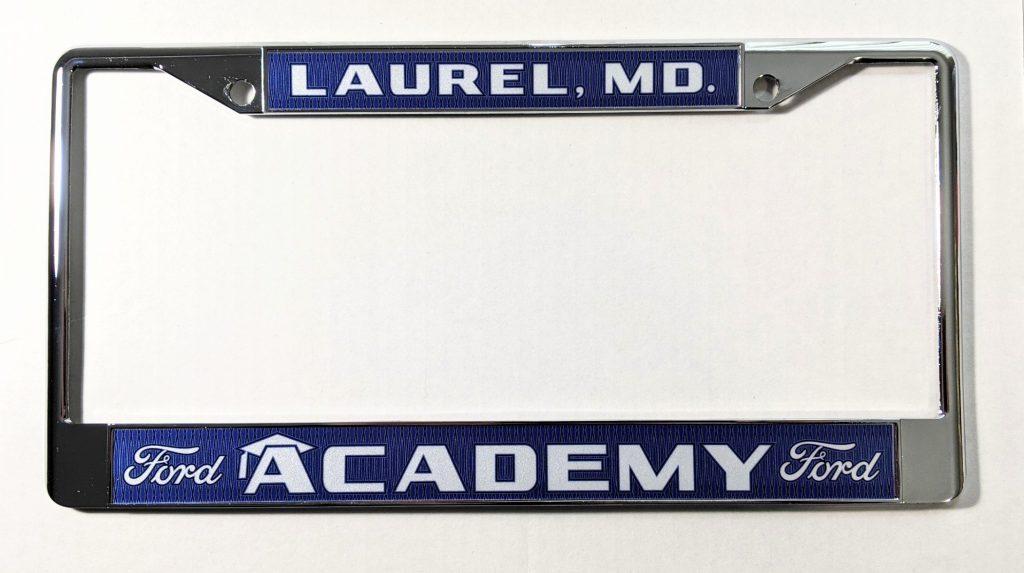 And this is how it looks on the back of my car.